China 2018 (Beijing, Great Wall)
The summer of 2018 was an exciting time. I spent the first part of it interning at a robotics lab at the Stevens Institute of Technology. My mom and sister went to China to meet up with my dad two weeks ahead of me; I spent a week home alone and a week at Matthew's place. I had fun pretending to be an adult:
I had to feed myself, which mostly meant boiling dumplings and steaming buns.
I commuted to Stevens by train! (I didn't have my driver's license yet.)
I flew to China on my own, the first time I'd traveled by plane without a chaperone.
At the time, my dad was living in a relative's apartment in a relatively nice part of Beijing; we squeezed in with him. I spent the early part of my stay there cycling around the city. My favorite place was the 798 art district, which had some cool street art and some trendy galleries. I may or may not have crawled under a fence to poke around in an abandoned factory.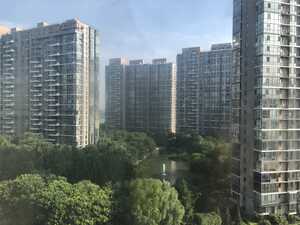 We later went as a family to an interesting tourist town near a section of the Great Wall. The tourist town was made to be an imitation of a traditional Chinese town, but it was oddly empty and overgrown; this gave off an eerie vibe.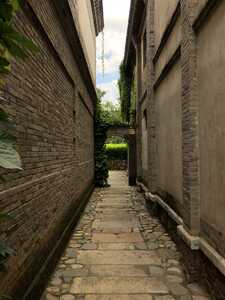 I definitely recall taking some more pictures during this visit to the Great Wall, but they're on a hard drive that's currently missing.